Targeting an audience is crucial to developing messaging that actually resonates with potential patients and drives patient volume.
Marketing campaigns that target everyone resonate with no one. At Groundswell Health, we are not interested in vague and expensive branding campaigns that fail to deliver real results.
We have the industry experience to effectively use data to identify our clients' target audiences and the full range of marketing capabilities to reach those target audiences with messages that resonate. By targeting the right audience and tailoring campaign messages to that audience, we build awareness and drive patient volume to our clients.
Learn more about our approach to targeting and start building your groundswell today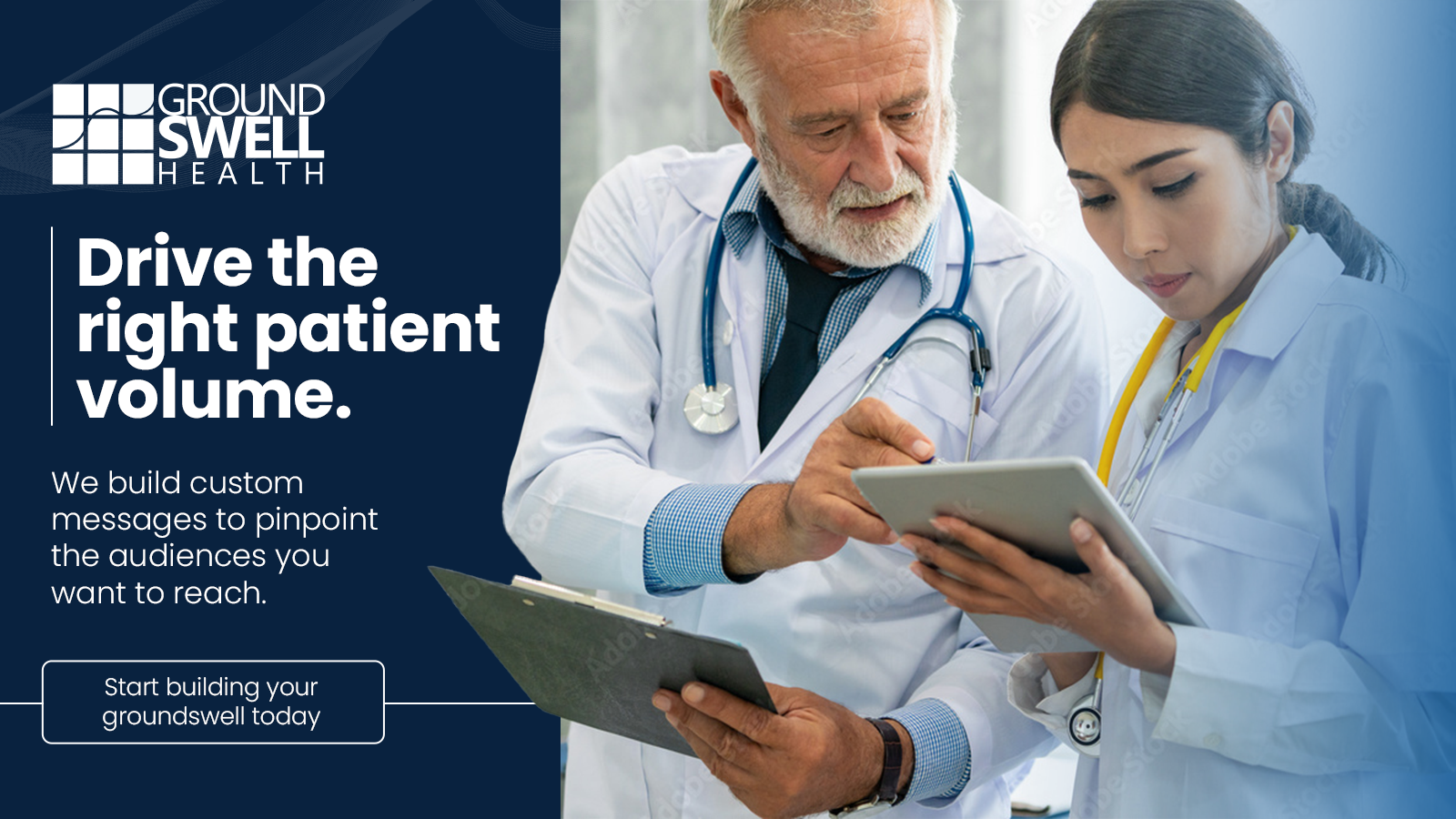 See what else Groundswell Health is working on in healthcare >>