Whether it's direct engagement with the community or product and service line marketing, we develop fully-realized messaging campaigns that reach your audience to drive patient volume.
Our approach to marketing operations is informed by our decades of health care industry experience and focuses on our clients' core value propositions. Our full suite of marketing and communications services are universally scalable to meet the patient volume needs of any health care organization, from rural hospitals to clinics to larger health systems.
Our patient volume marketing services include brand management, video production, email marketing, social media, and more. Our breadth of services enables us to effectively increase patient volume with messaging campaigns that incorporate virtually every element of health care marketing and communications operations.
Learn more about our patient volume services and start building your groundswell today.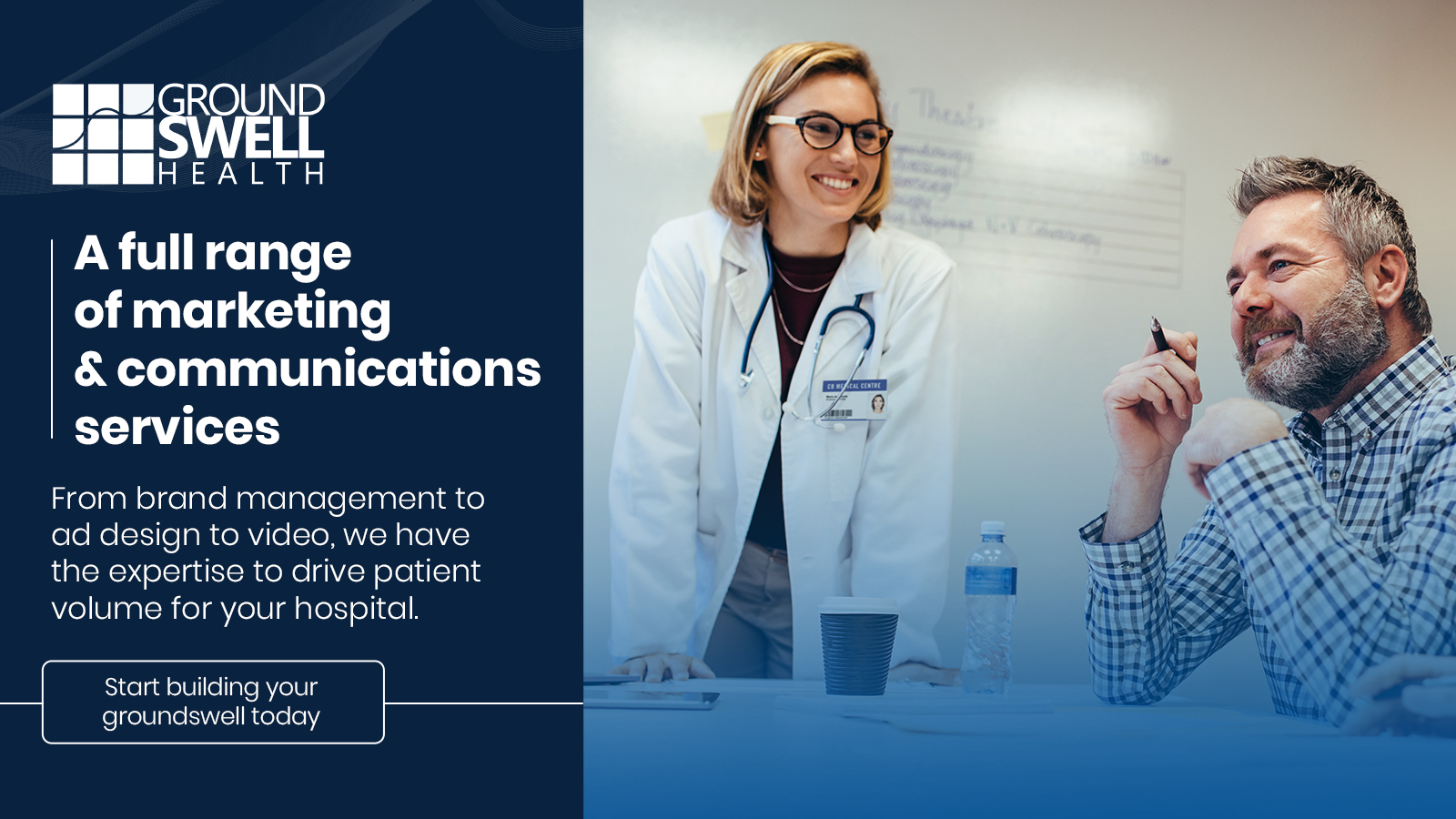 See what else Groundswell Health is working on in healthcare >>