For large health systems, in-house marketers often face pressure from multiple internal stakeholders to juggle a variety of creative projects and tasks. This can quickly drain a team's capacity for marketing efforts that would otherwise drive patient volume and revenue.
Groundswell Health integrates with your organization's existing marketing and communications teams to boost your hospital's capacity, and our decades of industry experience ensures that in-house teams will not waste time explaining your industry and competitive environment.
We help organizations align their messaging efforts with their core values to speak directly to customers and drive patient volume. From service line marketing to big-picture brand management, we build custom messaging campaigns and a full portfolio of communications materials quickly to bring the right patient volume to organizations at the right time.
Learn more about our patient volume marketing services and start your groundswell today.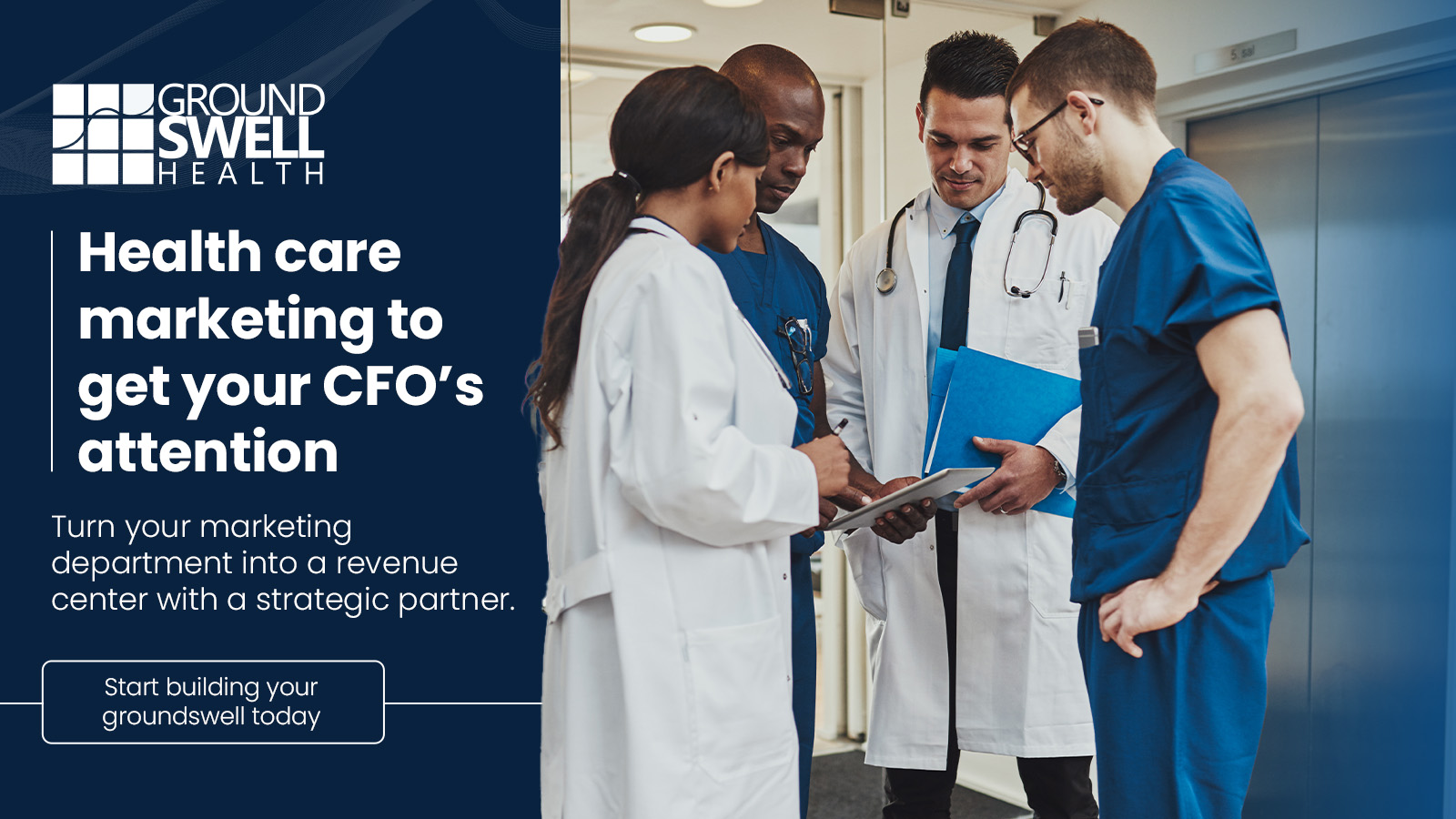 See what else Groundswell Health is working on in healthcare >>