Rural hospitals have a great opportunity to expand their online presence and reach virtually everyone in their communities with the right marketing partner. Speaking directly to your community is essential to reaching people who may not know about the great health care services their local hospital offers.
At Groundswell Health, we take the time to get to know our clients' communities, and our years of experience in rural hospital marketing allow us to effectively analyze what is important to our clients' audience.
We are not interested in flashy, expensive brand campaigns that target everyone and resonate with no one. We focus on hospitals' core strengths and craft messaging that speaks directly to potential patients with targeted campaigns that drive patient volume and educate the community about the services that are available close to home.
Focusing on core value propositions and targeting the right audience is a cost-effective solution for reaching people in the local community, and Groundswell Health offers a full range of marketing services to expand rural hospitals' reach and turn up patient volume.
See how Groundswell Health can boost your reach and patient volume in your community.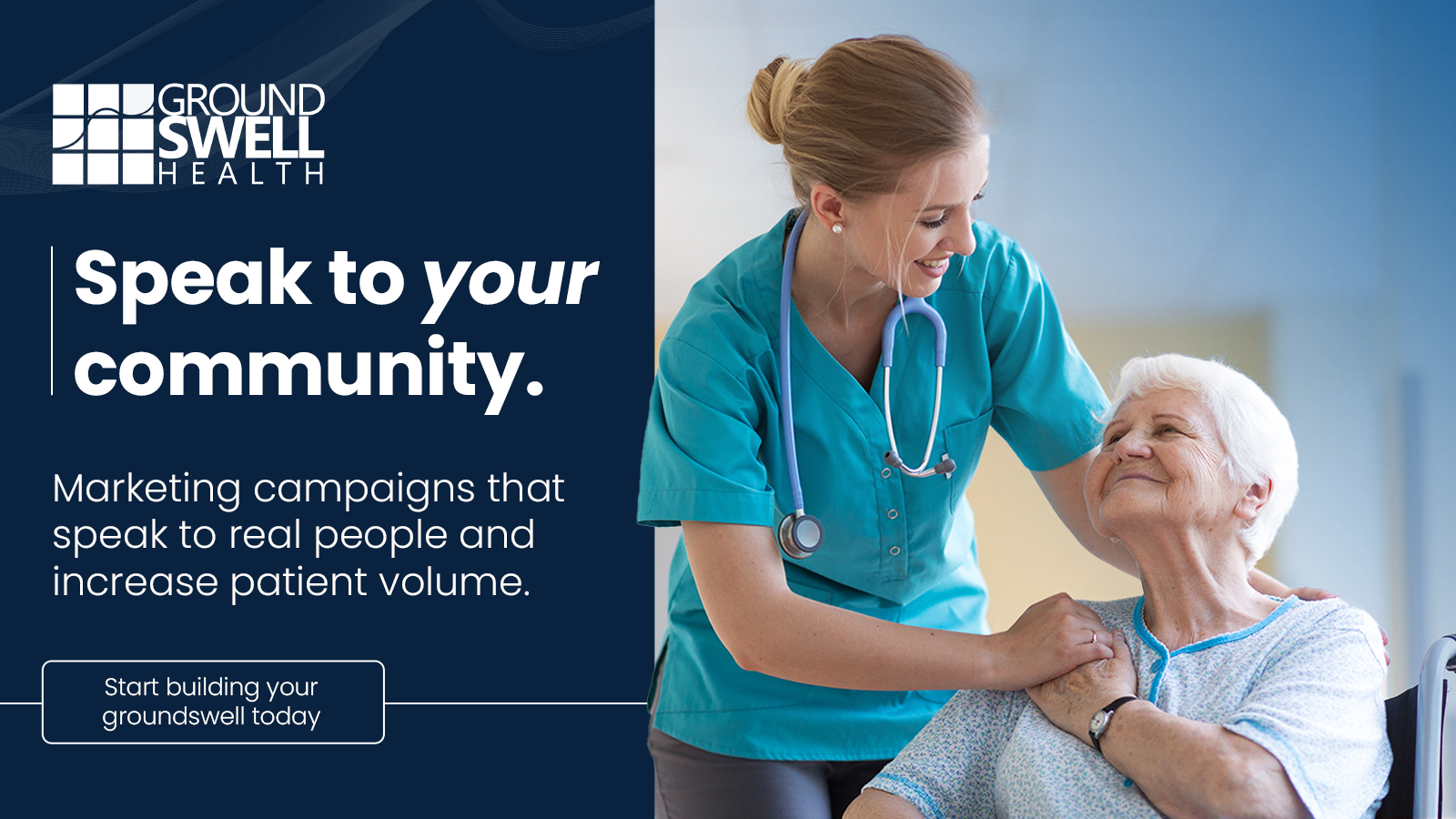 See what else Groundswell Health is working on in healthcare >>